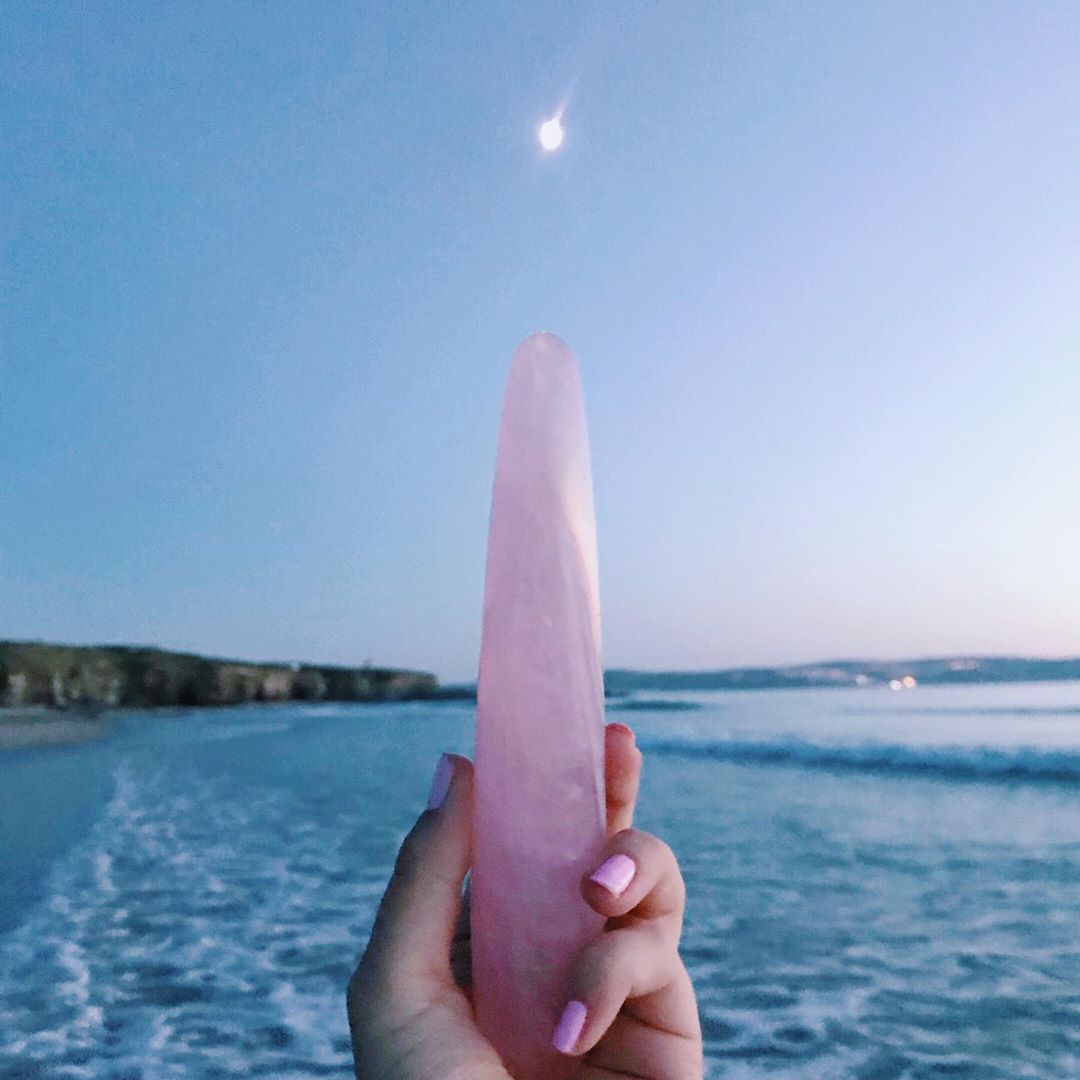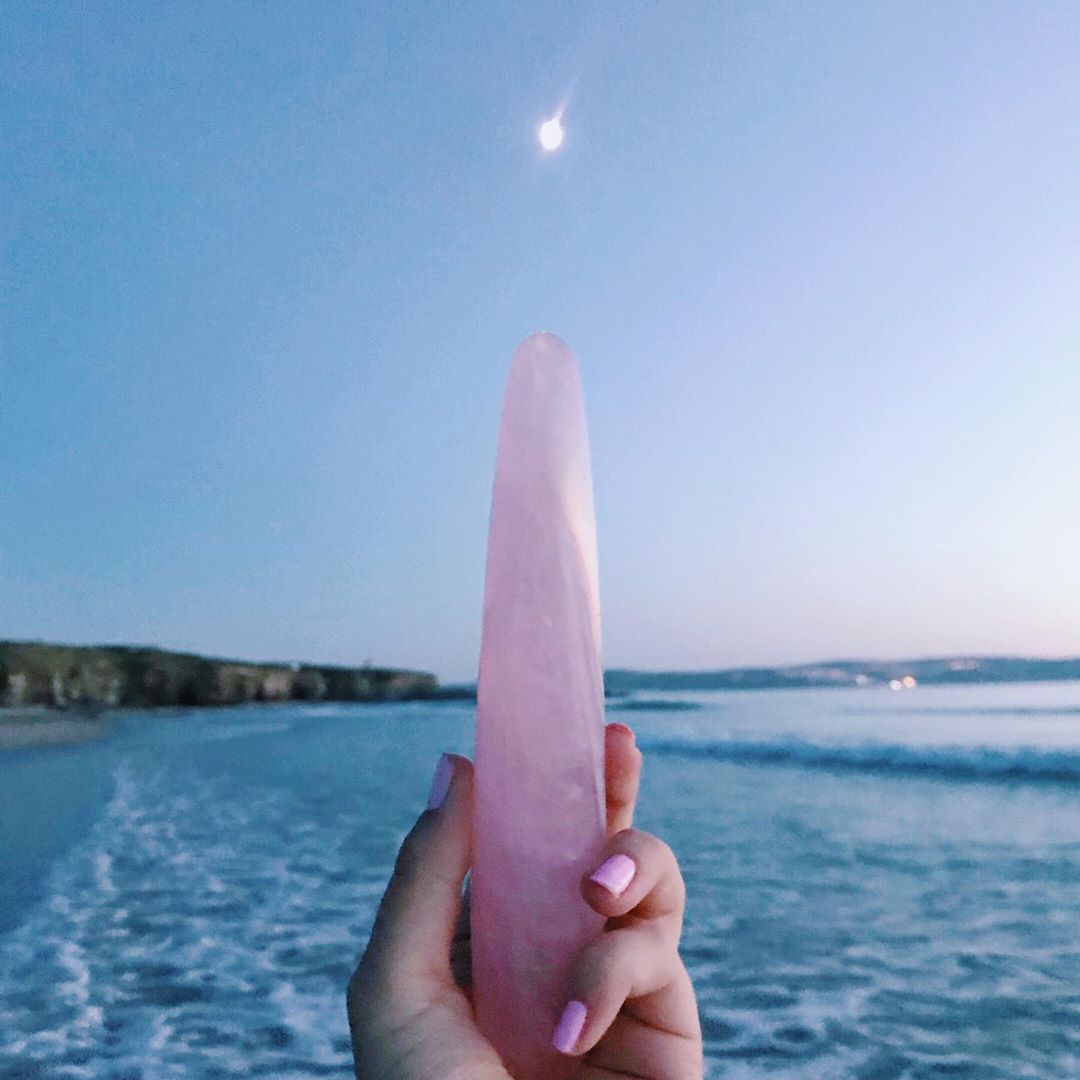 Rose quartz has long been regarded as a stone of love, compassion, and beauty. One ancient Greek myth posits that the crystal originated when Aphrodite, goddess of love and beauty, tried to save her lover Adonis from death. Aphrodite's blood mingled with Adonis' and forever stained clear quartz pink. Aphrodite's father Zeus agreed to bring back Adonis for six months per year, thus contributing to rose quartz's legacy as a stone of lasting love and devotion.
Stories like these are imprinted into the memory of rose quartz, allowing us to tap into its infinite wisdom at any time. When we are feeling unworthy of love, desiring of intimacy, or healing from heartbreak, we can lean on rose quartz for support.
In this ritual, you'll be introduced to the ancient art of scrying, or looking into a crystal to perceive hints of the unknown. Scrying with rose quartz can be especially auspicious during a new or full moon or whenever Venus (the ancient Romans' equivalent to Aphrodite) is visible in the sky. As your eyes gaze beyond the crystal's surface, imagine that the moon and Venus are transmitting a message just for you.
Time commitment: 15-20 minutes
Items needed:
Rose quartz Chakrub or crystal (if not using a Chakrub, a crystal with a tapered end is recommended)
Journal
Pen
Contrary to popular belief, scrying is not about predicting the future, but revealing what may not be seen. To begin, set a timer for 15 or 20 minutes. Find a comfortable seat with a straight back, holding your rose quartz Chakrub or crystal on your lap or at your heart center, whichever feels right. Alternatively, you can lie down and hold the crystal against your chest or lower abdomen.
Breathe deeply and settle into the space as you start to let an intention come forward. Consider your relationship to love and if there's any place where you are seeking clarity or advice. Perhaps you are wondering how you can ready yourself for a romantic relationship or maybe you're seeking to build your self-confidence and worth. Allow yourself to believe that the rose quartz has insights just for you.
State your intention aloud, asking the rose quartz Chakrub or crystal to share its knowledge with you. Remember that this is a crystal of love so it's important that you are loving in how you speak to it. You might praise it for its generosity and compliment its beauty, sweetening it up so that it is happy to share its wisdom with you. Throughout the ritual, you can return to this intention or question any time you feel yourself drifting off.
Next, raise your rose quartz Chakrub or crystal so that its point is aligned with your third eye. Hold it close enough that your vision begins to blur as you stare beyond its surface. Repeat your question and let your eyes relax until your lids are half-closed.
Think of this like a meditation or trance. Focus on your breathing and notice any thoughts or images that arise. You might start to perceive the crystal differently, perhaps seeing patterns or shapes that weren't there before. Take note of anything that feels significant without allowing yourself to fixate on anything for too long. On the other hand, you might not see anything in the crystal and receive insights directly to your subconscious. Be open to however the crystal chooses to communicate with you.
Continue this ritual until your timer goes off. Afterwards, you might kiss your rose quartz, embrace it, or simply thank it for sharing its wisdom with you.
Next, write your question in your journal and answer based on what came through during your scrying ritual. If it is difficult for you to remember the information received, you might try stream of consciousness writing so that your ego does not interfere.
After you're finished writing, consider the crystal's advice and how you can implement it into your life. If it is a new moon, you might add three small actions you can take during the coming moon cycle to further instill this wisdom. If it is a full moon, your three actions might be based around releasing old habits.
Return to this ritual any time your heart is in need of soothing guidance.
---
Feature Image by Oh Momoko
---