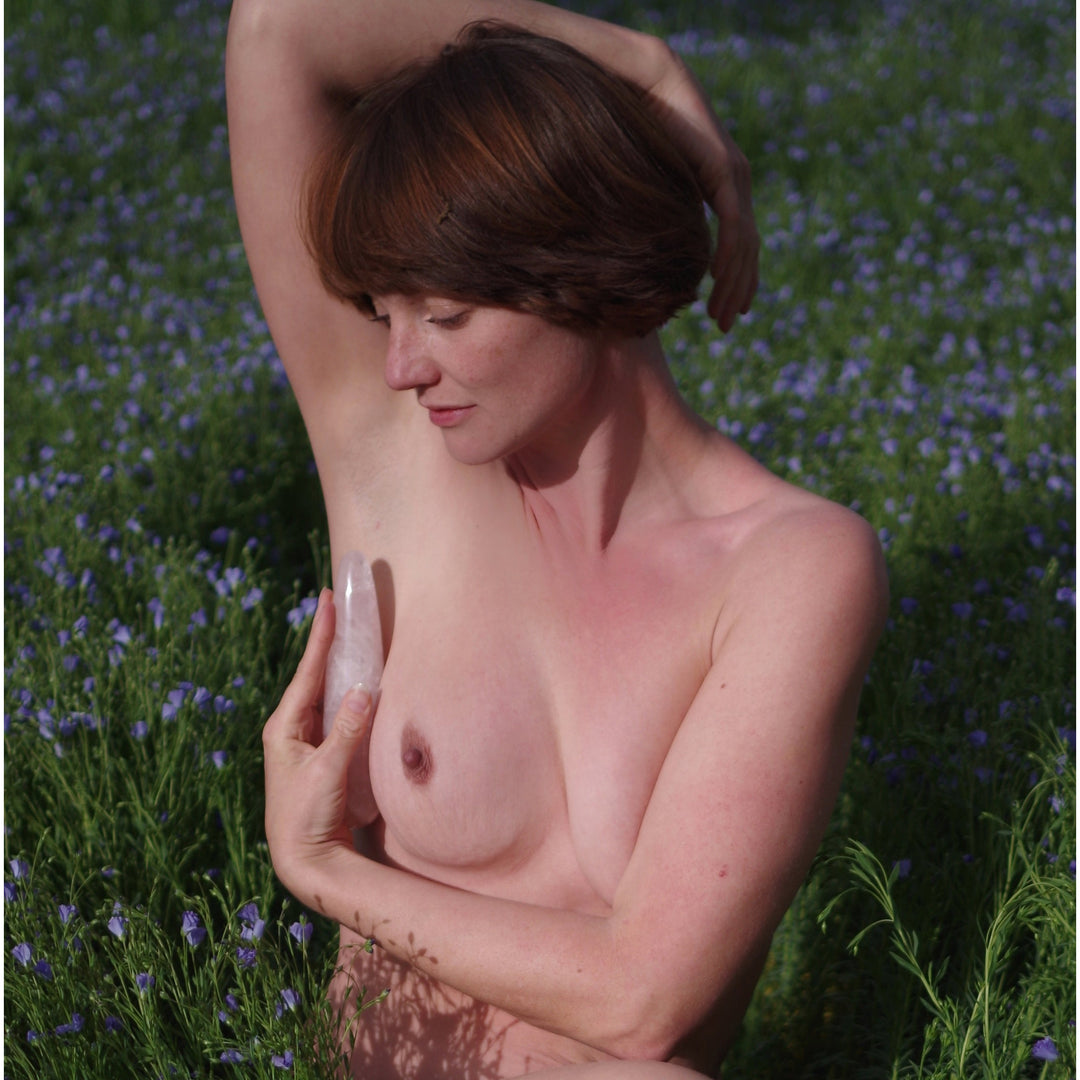 Opening the pathways to receive downloadable course
Opening the pathways to receive downloadable course
Regular price
$2200
$22.00
In stock, ready to ship

Inventory on the way
Erica Rodas guides you through a breast massage practice with the intention of opening the body to receiving energetic gifts such as pleasure, love, and abundance more fully. This workshop explores what it means to receive (for you) and helps you to identify the blocks you may have in place that are preventing you from receiving life to its fullest. By working with the breasts, also known as the heart space, you can gently and confidently open yourself back up to sensation and make yourself available to all the frequencies that life has to offer.
This workshop includes a guided audio breast massage meditation and a PDF workbook with journaling prompts to support you before and after the practice. 

*This digital package will be delivered via email as downloadables and in fillable, PDF form.
Size chart
Shape
Weight & Size
 Original
Weight: 0.5 lb
Measured Flat: 6.75" long by 1.25" wide
Circumference: 3.5"
Slim
Weight: 0.5 lb
Measured Flat: 7" long and 1.33" wide
Circumference: 2.5" small end and 3.5" large end
Curve
Weight: 1 lb
Measured Flat: 7" long and 1.67" wide
Circumference: 3.75" small end and 5" large end
Medium Yoni Egg

Weight: 2 oz
Measured Flat: 42mm long and 30mm wide

This is our standard size, available in all crystal options.

Large Yoni Egg

Weight: 3 oz
Measured Flat: 50mm long and 35mm wide

This size is only available in rose quartz and black obsidian.